Mother Fuku Okamura
The Life Story of Mother Fuku Okamura

On June 3, 1899, Fuku Okamura was born to Takeshiro (a businessman) and Masako (an artist) Okamura. They were Orthodox. One week after her birth, Fuku was baptised at the St. Nicholas Church in Kanda, Tokyo.

Fuku was educated at St. Hilda's School, established by Anglican missionaries. After she graduated, she made a campus visit with her friends to the Sacred Heart School in Tokyo and was "mistakenly" led to a classroom where an admission exam was taking place. She took the exam and several days later got a letter of admission from the school, which is now the University of the Sacred Heart, Tokyo.

The "mistake" was actually made by a mother, newly arrived in Japan from Australia with little Japanese language skills. But she, along with other mothers, was the one who later inspired the young Fuku and led her to Catholicism. While she focused on her studies, she came to wonder what had brought these mothers all the way to Japan. To teach English and mathematics and other subjects? Yes, but it was not only that, for they had a conviction and passion she had never seen before. Fuku concluded that their conviction and passion were based on Christ' love and she gradually drew closer to their faith.

In the year of her graduation, 1919, she was converted to Catholicism. After graduation she stayed in the school to assist the mothers in language and catechism classes.

Around that time Fuku came to suffer from caries, a bone disorder, and had to stop working at the Sacred Heart School. Then In 1923 the Great Kanto Earthquake shattered much of Tokyo. Fuku's home was also burnt down. The Okamuras moved to Meguro, Tokyo, after losing their home. A group of Christians led by Fr. Iwashita often visited this new home of the Okamura's to encourage Fuku, whose illness made her walking difficult and forced her to stay at home. They brought the Sacrament to her and did Bible study with her at her home.

In 1927 Dr. Totsuka moved his clinic to Senzoku, not too far from where the Okamuras lived. Fr. Iwashita also introduced Fuku to Dr. Totsuka who encouraged her to help him in his clinic. Fuku accepted the offer. She gradually learned the work and came to be involved in the clinic more seriously.

Five years later, the clinic was expanded and moved to Nishi-koyama, which was even closer to the Okamuras' residence. From then on the relationship between Fr. Totsuka and the Okamuras grew firmer and finally Fuku's parents were also converted to Catholicism. From then on Takeshiro, her father, generously supported Fr. Totsuka's projects.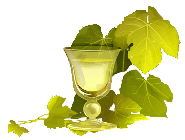 「My command is this: Love each other as I have loved you.」
(John15:12)